600 bhp. As far as performance cars go, that's a pretty serious number. When I bought my Focus RS in late August 2016, I set out to tastefully modify it with a few bolt-ons. However once I drove the car for a while I fell in love with the performance and like most car guys, I realized that with juuuuuuuust a little more hp it'd be perfect. Most importantly, the car be reliable after its transformation.
Fast forward 1 year, 2 engines and lots of blood, sweat and tears and you have the current state. If you check my YouTube channel, there are over 30 videos covering the transformation of my Focus RS. You'll find driving clips, dyno pulls, tech talk and other interesting tidbits about my Focus RS.
Check it out!  – YouTube Channel
Focus RS Build Cost Breakdown
Following are the prices for each of the major components of the build.
Built Engine $7500
Manley  I-Beam Connecting Rods, Extreme Duty Pistons, Esslinger Stage 2 Cams, etc…
Full Blown Motorsports Focus RS Fuel System $1800
Fuel rail, Ethanol Safe Lines, Flex Fuel Sensor, 1000cc Injectors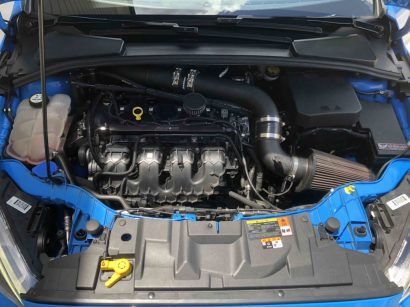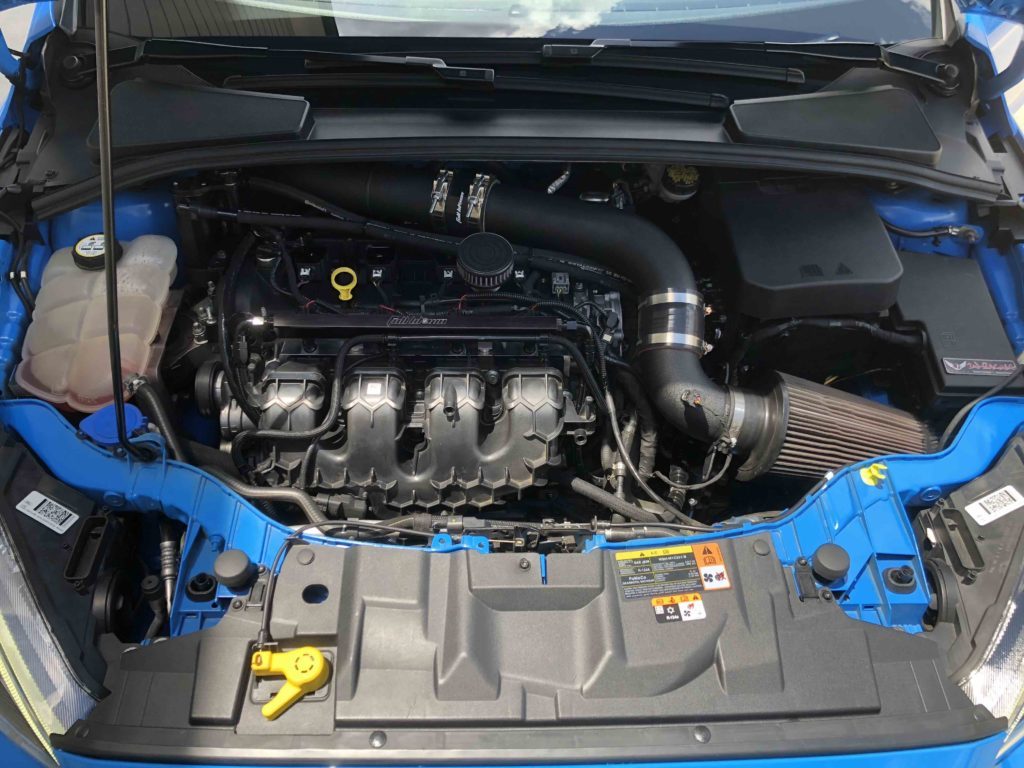 Syvecs MK3 Focus RS Engine Management $5000
Because the stock ECU has no way to directly run an additional set of injectors, the Syvecs replaces the factory Focus RS ECU to properly run the hybrid fuel system.
It also adds features like true flex fuel, rolling anti-lag, motorsport grade traction control, and infinite tuning options.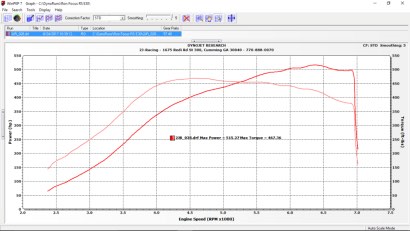 ETS Focus RS Titanium Exhaust $1750
The car is running 1 of 5 titanium exhausts built by Extreme Turbo Systems for the Focus RS. Because of the thin-walled titanium used along with a Helmholtz resonator, it produces an amazing sound, with no drone.
Full Blown Motorsports Focus Turbo Kit $5500
Full Blown's hand – fabricated turbo kit consisting of dual TiAL wastegates and blow off valve, a Garrett GTX 3076r turbo and ancillaries like oil and coolant lines.
Focus RS Twin Disk Xtreme Clutch $1800
Because of the the huge increase in power and torque over factory, the stock Focus RS clutch wasn't going to cut it.
Clutch Masters FX400 $1080
After ~13k miles with the Xtreme Twin Disc, I've switched to the FX 400 clutch by Clutch Masters. The twin disc is a great clutch but it's very harsh for a car that's primarily street driven. So far the FX 400 has held the power very well and is MUCH smoother overall.
Labor and Tuning $5000
The labor was done by 2-J Racing located just north of Atlanta, Georgia. I saved quite a bit on tuning since it's primarily done it myself. Therefore, this estimate will likely be higher depending what labor costs wherever you are.
Total $29,400
It's definitely not cheap but consider that you can't buy anything on the market that has all wheel drive, develops over 600 bhp along with manual transmission. It's totally worthwhile to me. Check out my post on building a reliable tuner car if you'd like to learn more about the process I used.
This is my R34 until they become legal in the U.S.